Publishers choose their books of the year, and the ones that got away
Robin Robertson, Alexandra Pringle, Lee Brackstone, Simon Prosser, Richard Beswick, Sigrid Rausing, Jamie Byng, Simon Winder, Moira Forsyth, Nicholas Pearson, Lennie Goodings, Paul Baggaley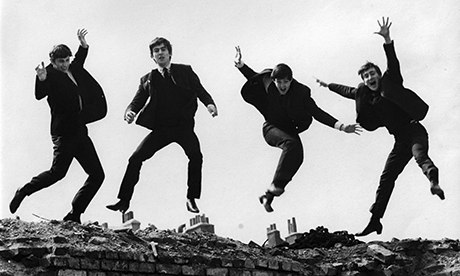 Robin Robertson Deputy publishing director, Jonathan Cape
The book that made my year: Many years ago, I was sitting in Blake's bar in Enniskillen with John McGahern and he recommended an American novel from the 60s, written by John Williams: a book called Stoner. I thought it was astonishing, and I passed it to vintage, who brought it out in 2003 with John's introduction. Like so many great books, it promptly disappeared, again – only to come back this year, miraculously, and succeed.
Our book that deserved to do better: Chamber Music by Tom Benn. It's the late 1990s, in the middle of the drug wars on the estates of Manchester, and complicated antihero Bane is pitched against a Yardie called Hagfish, whose weapon of choice is a Komodo dragon. Tom Benn – still only 26 – is writing these amazing dialogue-driven noir literary thrillers that, as the blurb says, "do for low-life Manchester what Trainspotting did for Leith", and no one is paying attention.
I wish I'd published: Cormac McCarthy, as usual. Even a screenplay by Cormac McCarthy, like The Counsellor (Picador).
Alexandra Pringle Editor-in-chief, Bloomsbury
The book that made my year: In a year that included fiction by George Saunders, Aminatta Forna, Colum McCann, Jhumpa Lahiri, Margaret Atwood, Elizabeth Gilbert and Khaled Hosseini, how can I choose? But perhaps in the end it will be 21-year-old Samantha Shannon's debut The Bone Season, which hit the bestseller lists on three continents in its first week of publication – a pretty wonderful start for the first in a seven-book series.
Our book that deserved to do better: Mimi by Lucy Ellmann! Lucy Ellmann is a genius, and Mimi – funny, feisty, feminist, furious and fantastic – is her masterpiece. The reviews were great. But where were the prize shortlists?
I wish I'd published: The Goldfinch by Donna Tartt, of course.
More