Shelf Awareness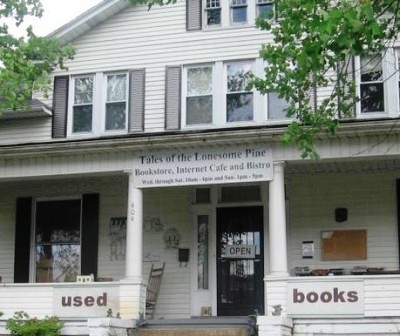 Wendy Welch, co-owner of Tales of the Lonesome Pine bookshop, Big Stone Gap, Va., shared "a list of our favorite customer sayings compiled from Christmases past and present (hee hee, get it, present? Oh, never mind)." Some of our favorites:
A woman asks: "Do you have any books about how to be a good husband? Maybe two or three."




After child rips page out of a picture book while mother browses nearby: "I'm not going to pay for that. You shouldn't have the children's books lying about where children can reach them."




"Do y'all sell Christmas presents here?"




Christmas Eve Day, 5 p.m.: "I need a gift for my mother-in-law. I don't care what it is. Just make sure it's big and heavy. And wrap it for me."




Christmas Eve Day, 5:50 p.m.: "Excuse me, do you know a lot about books? O.K., pick me out something a 14-year-old will like. Quick, I'm in a hurry."