British writer had surprise hit with debut novel after working most of his life in engineering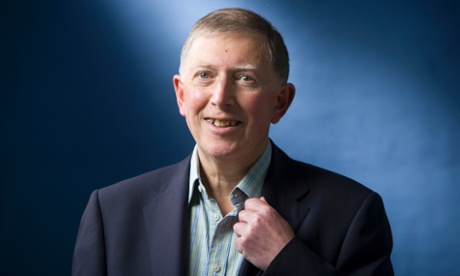 The British novelist Paul Torday, who had a surprise bestseller with his debut novel Salmon Fishing in the Yemen, has died at age 67, his publisher said Thursday.
Torday died at home in Northumberland a day earlier, surrounded by his family, said publisher Weidenfeld and Nicolson. It did not provide a cause of death.
Torday launched his writing career in his late fifties, publishing Salmon Fishing in the Yemen in 2007 – the story of a rich sheikh who dreams of bringing the sport of fly-fishing to his desert country.
The novel was adapted into a 2011 film starring Ewan McGregor and Emily Blunt, with Blunt as the sheikh's representative and McGregor as a cynical fisheries expert who begrudgingly accepts the challenge.
After getting a degree in English literature Torday spent years in the engineering business before turning to writing. Following on the success of his first novel Torday went on to write six more novels and two eBooks.
Kirsty Dunseath, of Weidenfeld and Nicolson Fiction, said Torday had invented his own genre. "He was a gentle observer of the foibles of human nature and our social behavior," she said in a statement.
"He wanted to entertain, but his novels were also infused with a deep social awareness, exploring issues such as political expediency, alcoholism, mental illness, class and our national heritage."
Torday is survived by his wife Penelope, his ex-wife Jane, sons Piers and Nicholas and stepsons Jonathan and Charles.