The shock of the new has given way to the comfort of the old in this year's bestseller list, with plenty of football and blokey chefs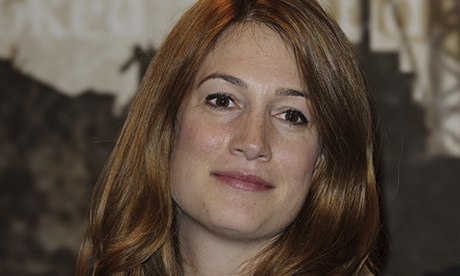 Two female newcomers dominated the all‑year bestsellers list at this point last year. EL James (Fifty Shades of Grey) and Suzanne Collins (The Hunger Games) – who had both produced trilogies – took up most of the top 10 slots between them. In 2013, the picture – in a list that collates only printed book sales, not ebooks – is at once more blokeish and more familiar: the shock of the new has given way to the comfort of the old, or at any rate the recognisable.
Things also look a bit less American. With Alex Ferguson taking his customary place at the top of the league, the places immediately below are full of people and publications that play to British nostalgia, from annual fixtures such as Guinness World Records (6) and Jamie Oliver (16) to writers making a welcome comeback, such as Helen Fielding (18) and Sue Townsend (29).
Ferguson and David Jason (10) have been making weekly appearances on TV screens since at least the 80s, the era that was also Morrissey's (47) heyday and saw the emergence of Dawn French (19) and Townsend. Oliver, Fielding and JK Rowling (11) first made their mark in the 90s. Even David Walliams (7, 13 and others) has now been around for a decade.
A year on, James's erotica is a mere spectral presence, and the nine-month‑wonder of 2012's porn craze is represented only by her boldest imitator, Sylvia Day (12, 76). With kinky sex gone as suddenly as it arrived, the usual genres – cookery, confessions, kids and crime – are back at the top.
But the kind of bestselling titles representing each of them reflect fascinating changes. Take cookbooks, or rather food writing. High chart places usually occupied by titles urging us to try new recipes have been seized instead by three guides to the rules of a different kind of hunger games – Michael Mosley and Mimi Spencer's TV spin-off The Fast Diet (4) and two Hairy Biker diet books (8, 26). Oliver also switched to urging austerity, though via reduced spending rather than calories, in Save with Jamie.
Lower down is more conventional grub-loving fare from the likes of Paul Hollywood (48) and Nigel Slater (51), but it's the names that are missing that are perhaps most significant here. With no sign of Nigella (who had other things to preoccupy her), Lorraine Pascale, Mary Berry and others, not one female TV cook has a book in the top 100. This year's newcomers, Hollywood and Tom Kerridge (57), are very blokey.
A similar case of the disappearing women is apparent in the memoir category, leaving Miranda Hart (49) marooned at a stag party. Only Ferguson, Jason, Morrissey and a second colourful football manager, Harry Redknapp (31), all bar one over 65, produced hit autobiographies; those by the latest batch of younger celebrities all failed.
More