S
helf Awareness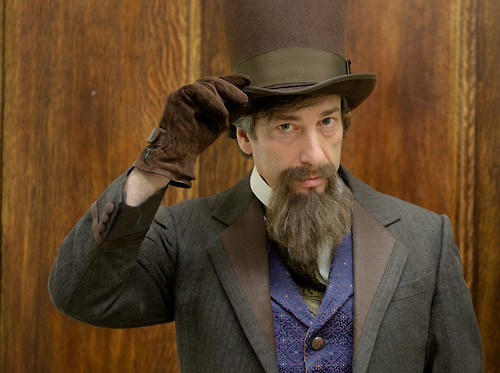 Author Neil Gaiman "managed to make the crowd at the New York Public Library fall silent for over an hour on Sunday to hear him read A Christmas Carol, from a special copy that Charles Dickens had edited himself for live performances. (He wore a fake Dickensian beard throughout to help get into character.) Which, considering how many children were in the audience, was a miracle on par with Scrooge's change of heart," the New York Observer reported.

"It's a wonderful time to tell stories about the dead," Gaiman said. "You've got winter. You got the depths of winter. You have the whole peddling around a fireside thing. You have long nights.... What Dickens did that was so interesting was that he took the ghost story, Christmas ghost stories, as a genre, and he wrote a couple really good ones for his magazine."

Artist Sean Von Gorman captured Gaiman-as-Dickens at the NYPL event, which also featured Molly Oldfield, author of The Secret Museum: Some Treasures Are Too Precious to Display..., sharing unique items found in the library's collection of Dickens material in the Berg Collection of English and American Literature.