William Wharton's autobiography describes how his US army unit killed German prisoners in the second world war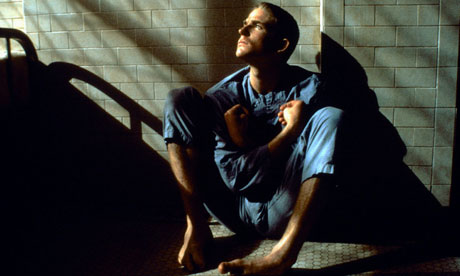 The graphic and often painful memoirs of celebrated American author William Wharton – which include an account of his role in the killing of German prisoners during the
second world war
– are to be published for the first time in English.
Wharton's first novel,
Birdy
, was an instant bestseller and was turned into an award-winning film by director Alan Parker. Despite the critical acclaim that greeted subsequent books and a legion of admirers that included the Nobel laureate Doris Lessing, he has been largely out of print in the UK. He died in 2008.
Now his war memoirs are to be published in English for the first time, along with his complete works – eight novels and two non-fiction books. Curiously the memoir, entitled
Shrapnel: Tales Not Told
, had been quietly published only in Polish, in the country where he had somehow retained popularity. It includes memories so painful he could not share them with his four children. Among them was his indirect involvement in killing German prisoners of war in his charge. He writes: "I still have a hard time facing up to it inside myself. I'm having a hard time trying to get myself to write it. I guess that's why I put it off till last. I want to tell it as honestly as possible."
Scott Pack from HarperCollins, which begins publishing the books this summer, described the war memoir as "one of the finest" he has read. He could not believe it had languished forgotten for so long.
Full piece at The Guardian