At an event hosted by children's booksellers The Book People last week, the author gave a talk questioning the role of the publisher in today's literary world.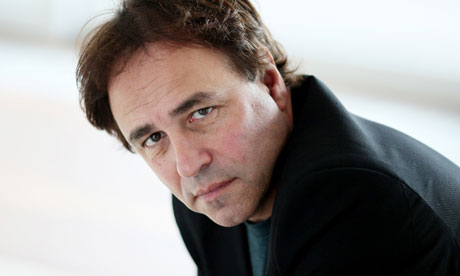 The title of this talk is, "Do We Need Publishers Any More?". I was going to call it "Thank Christ We Don't Need Bloody Publishers Any More" – but I felt that sounded too partisan.
Relationships between writers and publishers are of course very strange and change all the time, rather like a see-saw.
I remember my first meeting at Walker Books. The first question they asked me – and I swear this is true – was what mug would I like my tea in: the one with the teddy bear, the tennis racket or the pink one with the flower? And when I left the building, they asked me if I'd be OK taking the tube on my own. I was 33. I was married with a child. But they clearly saw me as some sort of demented child myself.
Cut forward 20 years: I've grown up, and they're nervous of me. There's
Alex Rider
. I've created a brand. Walker also resent me ever so slightly because now I'm the one with the SMA powder and the changing table. To a certain extent, they need me and that's probably tricky for a publisher who might find life so much easier without writers.
Meanwhile, across the river, I have my adult publisher, Orion – and they also have problems with me. Relations between us have been strained ever since they published my Sherlock Holmes novel,
The Mouse of Slick
, with no fewer than 35 proof-reading errors. Their proof-reader tried to kill herself. She shot herself with a gnu. Even so, we're doing another book together … a story of murder, suspicion and revenge.
But the truth is, I have other options.
Full story at The Guardian