Jeff Kinney on why his phenomenally successful Wimpy Kid series, which he began as an adult project, is so appealing to children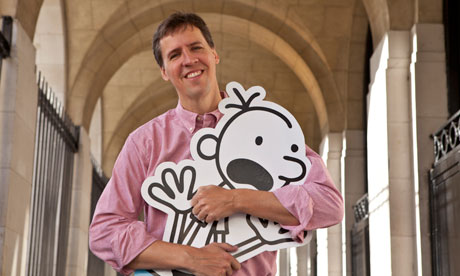 Jeff Kinney
is seated, a touch self-consciously, at a boardroom table in the swish London offices of his British publisher, Penguin, surveying a spectacular view of the Thames. He has the slightly fazed air of somebody who cannot quite believe what is happening to him.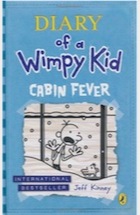 On his last visit to the UK, Kinney was a backpacker. Now he is one of the most successful children's authors on the planet and today he is digesting the news that his latest book,
Diary of a Wimpy Kid: Cabin Fever
, has leapt straight into the No 1 slot in the British children's book bestseller charts. Its predecessor,
Diary of a Wimpy Kid: The Ugly Truth
, published last year, was said to have sold at the rate of one book every 11 seconds. "It is still pretty hard to take in," Kinney admits with a lopsided grin. "I feel like I'm watching it happen to someone else. It's a bit like being in
The Truman Show
."
This is the sixth Wimpy Kid book. The first was published just four years ago by a small American art-book publisher with a print-run of only 15,000. Like all the others, the new title describes the ups and downs, trials and tribulations of the everyday life of Greg Heffley, a likable, self-obsessed 12-year-old desperate to fit in at school, hugely impatient to grow up and tormented by his amoral older brother, his pesky baby brother and his well-meaning parents. This time, Greg and his family are snowed in over the holidays, leading to all kinds of domestic mayhem.
The Wimpy Kid format is simple. Each book is full of handwritten notes to make it look as though it is Greg's diary and the pages are peppered with cartoon illustrations of his day-to-day life. The plots are paper-thin but the jokes come thick and fast – and the results have been staggering. The books have been translated into 30 languages and have sold more than 50m copies worldwide – close to 9m in the UK. The first two titles have been made into movies which, while they may not have appealed to the critics, made more than $147m at the box office. Kinney himself was named one of
Time
magazine's 100 most influential people of 2009, something he actually thought was a practical joke ("I'm not even the most influential person in my own house," he said at the time).
Full interview at The Observer.