If you haven't heard of the European Book prize, you join a large majority. I hadn't either when asked a few months previously to act as president of its jury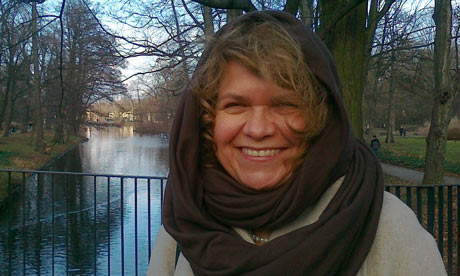 Wednesday 7 December probably wasn't the ideal day to announce the winners of the
2011 European Book prize
in Brussels. Domestically, Belgians were still pleasantly puzzled at finding themselves with a government: 541 days of stalemate had given way to the dapper, bow-tied figure of
Elio Di Rupo
, Belgium's first francophone leader in more than 30 years. Europeanly, everyone was preparing for the midnight Euro-summit (if not expecting David Cameron's pseudo-principled sulk). Indeed, the European Book prize wasn't even the biggest literary event in town that day: the
Prix Victor Rossel
, Belgium's Goncourt, was also being awarded. The newspaper Le Soir invited
Bernard Pivot
, longtime doyen of books on French TV, not just to present the awards but to guest-edit the whole paper.
If you haven't heard of the European Book prize, you join a large majority. I hadn't either when asked a few months previously to act as president of its jury. The prize, now in its fifth year, is the brainchild of Jacques Delors. It was Delors who once wittily remarked: "We have made Europe, now we must make Europeans." (Still work to be done there.) I wondered if there might be some parallel idea: we have created the European Book prize, now we must create the European book. The prize, I learned, "seeks to promote European values and contribute to a better understanding of the European Union by its citizens". If the Tory backwoodsmen had read that, they'd have demanded an additional opt-out to prevent the submission of British books for an award contaminated by such federalist values.
Full story at The Guardian.