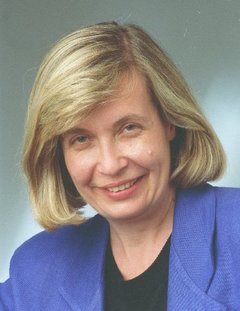 The Women's National Book Association of New Orleans is establishing two prizes for crime fiction to honor the late Diana Pinckley, longtime director of university relations at Tulane; founder of communications firm Pinckley Inc.; and for 23 years author of "Get a Clue!," a column about crime fiction, in the
New Orleans Times-Picayune
. She was also a founding member of WNBA-NOLA, which began in 2011.
The Pinckley Prize for Debut Novel will honor a debut novelist in adult crime fiction, and the Pinckley Prize for Achievement in Crime Fiction will honor an established writer who has created a significant body of work. The prizes will be presented for the first time at the 2014 Tennessee Williams/New Orleans Literary Festival, which will be held March 19-23.
Her husband, John Pope, commented: "Diana loved mysteries, and she loved talking to the people who write them, especially in the panel discussions she frequently led during the annual Tennessee Williams Literary Festival. But she also enjoyed finding talented fledgling writers, and she strove in her columns to draw attention to them. I think the Pinckley Prizes will not only shine the spotlight on these authors but also help support them as they polish their craft."
The achievement award will be selected by a jury; the debut novel prize judges are accepting submissions of first novels published in 2013. For more information, go to pinckleyprizes.org.