Yesterday Kobo introduced three new color tablets and a black-and-white e-reader, which will launch in the U.S. in September.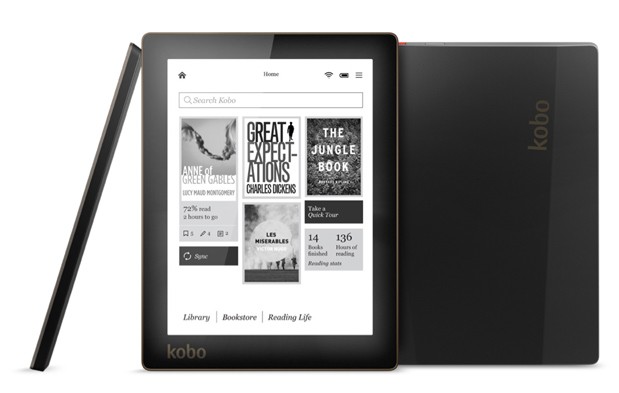 The 6" Aura e-book device, available for $149.99, is, according to Cnet.com, "sleeker" and "lighter" than the company's Glo and has technology that "reduces flashing in a big way"--going up to 100 pages without refreshing. "It's all one surface and looks more like the screens you'd find on a tablet."

The tablets are the Arc 10HD, priced at $399.99, the Arc 7HD, at $199 and $249, as well as the Arc 7, at $149, "each of which looks to continue the Kobo tradition of offering good specs at reasonable prices," Cnet said.

Kobo intends "to set itself apart from the ever-increasing selection of high end tablets," Endgadget.com said, "by focusing on reading--which, granted, seems like an odd angle for a $400 tablet, but Kobo's certainly taken great pains to make this the most reader-friendly tablet around. That means, primarily, skinning the slate's Android 4.2.2. Fire it up and you're greeted with books (as well as those new magazines)--books you're reading and books Kobo thinks you should be reading, culled from its online offerings."
via Shelf Awareness