A "literary barbecue" kicks off a festival showcasing work from and about Australia and New Zealand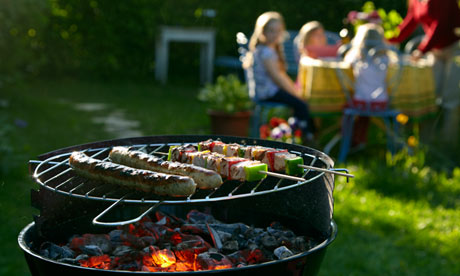 In the ever-proliferating world of Australian arts festivals, there is a new one on the horizon, due to kick off in May 2014 – the Australia and New Zealand Festival of Literature and the Arts. But this one will take place in London – and tomorrow, on August 29, the city will get a taster of next year's four-day event, with a one-day showcase ahead of the festival.
And there is plenty to celebrate: a new generation of writers from Australia and New Zealand are emerging, with their vivid and imaginative stories garnering accolades and acclaim.
Two have recently been longlisted for major awards: Eleanor Catton this month made the Man Booker Prize for Fiction for her engrossing second novel The Luminaries, while her debut novel The Rehearsal was longlisted for the Orange Prize for Fiction; and Adelaide-born writer Hannah Kent has been chosen for the Guardian First Book Award longlist for her gripping debut novel Burial Rites, which was the subject of an international bidding war and will be translated into 15 languages.
Both will star at the festival preview event – which the organisers are dubbing "the UK's first literary BBQ" combining words, music and film – alongside Courtney Collins, Craig Silvey, special guest Kathy Lette and host Stella Duffy, among others.
"Journey to the edge of the world", invites the slogan of the new festival, which aims to celebrate the very best of literature, theatre, film and music from and about Australia and New Zealand. And journeying to the edge - not only geographically but to more metaphorical edges - does indeed seem to be a theme throughout the line-up so far, whether to the extremes of isolation and terror in Kent's debut novel, or the emotional hinterlands at the heart of The Luminaries.
The festival aims to span both the contemporary and historical, exploring migration, indigenous history and languages, colonial links, the centenary of World War 1, food and culture, and literary adaptations, among other topics.
"Our hope is that this initiative will unlock unexpected and affecting stories," said Festival Director Jon Slack, adding that "We're going to have a bit of fun with stereotypes while we're at it." Slack hopes that the festival will "reimagine the perception of Australia and New Zealand".
Australian writer Thomas Keneally has offered his enthusiasm, declaring: "Dear England. We're going to send you a big present: our Australian and New Zealand writers, film and music makers. It will all be like a series of loveable and brilliant personages emerging from the gift box and invigorating and charming you. It's about time we got round to startling you, and the moment approaches".
Literature will sit alongside other artforms including film and music. The musical line-up for the preview is an eclectic mix, with a special appearance from the Maori collective Ngāti Rānana, and entertainment from Ben Fletcher, formerly of cult indie rock Aussie band Bluebottle Kiss, now touring with Sarah Blasko and releasing his own album in the UK.
Meanwhile, festivals for both established and emerging writers are thriving in Australia itself, as I discovered as an International Writer in Residence at the Emerging Writers' Festival. It is certainly an exciting time for fiction emerging from Australians and New Zealanders, and for the flowering of festivals showcasing these evermore ambitious stories.
• The Literary BBQ is at the Lyric Theatre, Hammersmith on August 29th from 6pm