Shelf Awareness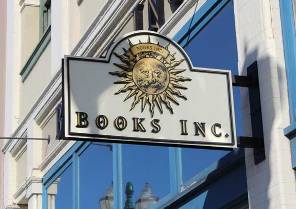 Congratulations to Books Inc., which has been named PW's Bookseller of the Year. Books Inc. has 11 stores in the San Francisco Bay area and was founded in 1851, making it one of the oldest bookstores in the country. Each of its stores, which include two Compass stores at San Francisco International Airport, has a distinct personality suiting its neighborhood.
Books Inc. is headed by president Michael Tucker, a former American Booksellers Association president. He owns Books Inc. with his wife, Margie Scott Tucker; Nikolai Grant; and Shannon Grant. Books Inc. is in the process of opening a store in Santa Clara, in the heart of Silicon Valley, which should be ready for business in July. Only this week, Books Inc. announced it is closing its store in the Castro neighborhood of San Francisco, but Tucker emphasized, "Closing Books Inc. in the Castro does not reflect on the overall health of Books Inc. or the book industry."
In addition, congratulations to Lise Solomon of Karel/Dutton Group, who's won Sales Rep of the Year! She is also a board member of the Northern California Independent Booksellers Association.