Shelf Awareness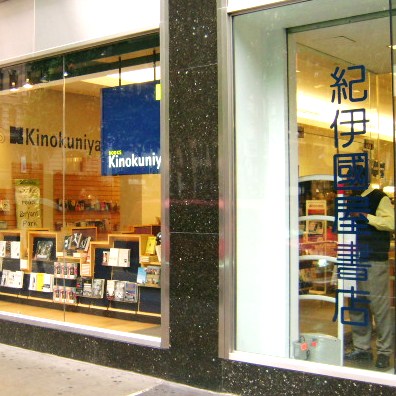 The New York Times explored the Books Kinokuniya store in New York City, which moved in 2007 from Rockefeller Center to a spot across from Bryant Park on Sixth Ave. The store, which used to focus on Japanese expats and now has added more English-language titles, has "the bright design of a chic New York bookstore" but still feels "very much apart from Midtown Manhattan."
"We wanted to distance ourselves from the Barnes & Noble," Shigeharu Ono, senior v-p of Kinokuniya's United States operations, told the Times. "So we don't sell, let's say, The Tax Return 101 or How to Play Golf Better."
"On the first floor, where jazz is usually playing, all the books are in English: volumes on photography, design, architecture and cooking, as well as fiction," the Times wrote. "There is an extensive Haruki Murakami section. One of the floor's biggest sellers is Marie Kondo's The Life-Changing Magic of Tidying Up, an American bestseller about 'the Japanese art of decluttering and organizing.' "
On the second floor, "manga heaven," the store offers "thousands of manga titles both in English and in Japanese, as well as collectible (sometimes lewd) figures, special-edition T-shirts and a Western comic book section."
The basement is most geared to Japanese expats: "Vast and open, it features Japanese fashion magazines; the 'mook,' a magazine-book hybrid; thousands of bunko-edition, or paperback, books; and language-instruction books, either for those learning Japanese or for Japanese speakers learning other languages."
And story at The New York Times