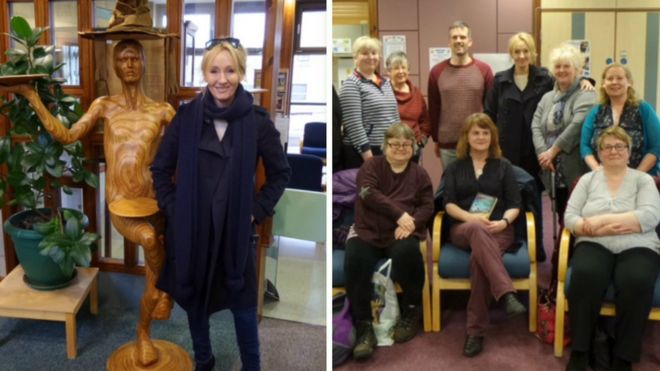 One of the world's most successful authors dropped into Orkney Library for a surprise visit.
JK Rowling spent two hours at the library on Saturday, taking part in a book group that was discussing her novel The Cuckoo's Calling.
Senior library assistant Stewart Bain had invited the author to attend the group over Twitter the previous day - but never expected her to come.
Mr Bain said everyone in the group was "gobsmacked" to see her. MORE