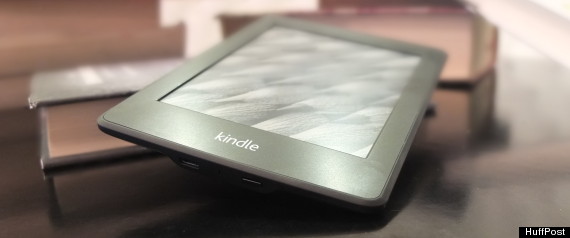 There is a certain type of person for whom becoming a millionaire would mean ordering the immediate construction of a plain, white room on a hill - probably with a single window opening onto a field - built for the express purpose of finally getting some
god-damn
reading done.
The E-reader is the nearest affordable equivalent of this.
These strange, antiquated-looking devices, with their grayscale screens and thick plastic bezels, are that rare and simple thing: a modern gadget which has evolved to solve just two, simple problems.
First, most screens are terrible for reading. Second, reading is difficult anyway
.
And why do they succeed? Because where carrying books is inconvenient, and buying them, doubly so, and where distractions threaten at all times to supersede your attempt to learn what happens next, the E-reader makes all of these problems moot. Unlike an iPad or a phone, with an E-reader you can clearly see
words in bright sunlight
, the battery lasts for weeks, and perhaps most subtly of all, many people
prefer
their readers to just
do
less.
The new
Kindle Paperwhite
, Amazon's flagship E-reader which comes with a built-in light, and frankly not much else, takes this very much to heart.
Because, if anything, it does even
less
than any Kindle ever has.