'Am I glad that I was poet laureate? Absolutely. Am I glad that I gave it up? Absolutely'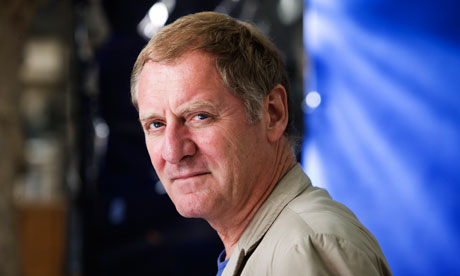 Few people fit the series title of these interviews as comprehensively as
Andrew Motion
. His life in writing takes in poetry (from winning the Newdigate prize when a student at Oxford to becoming poet laureate) and five varied novels that have included bildungsromans, experimental meshings of fact and fiction, and
a sequel to Treasure Island
. He has been a book publisher, a magazine editor and an anthologist. He has written critical studies, biographies (the Lambert family, Keats, Larkin) and memoirs. He is a reviewer, a committee man who chaired the 2010 Man Booker prize, and his debut play about the Afghan war was staged last year. As a teacher he succeeded Malcolm Bradbury on the creative writing course at the University of East Anglia and he was also the poetry master in Jamie Oliver's television Dream School.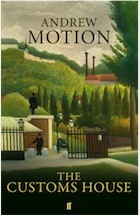 "It might be unnecessary to say it, but I never wanted to be someone who only did poetry," he explains. "That is partly because I was able to do other things, but is also something to do with thinking that the poems themselves will benefit from contact with other types of life. Throughout it all poetry has always been the thing. As far as I'm concerned it is the senior service. It's the most difficult thing to do well and it's where I came in and I suspect it's where I'll go out. If I were to lie on my deathbed having written half a dozen decent poems that I thought people might read after my death, then I would think that I hadn't lived in vain."
This month Motion celebrates both his 60th birthday and the publication of
The Custom House
(Faber), his first collection of poetry written entirely since he stopped being poet laureate in 2009. Towards the end of his laureateship he endured a writers' block that was broken for a single week when he wrote a poem for Harry Patch, one of the last survivors of the first world war, and some elegies for his father, who had died in 2006. "But then, pretty much on the day that I stopped laureateing, like someone at Heathrow asked to signal the planes in, there they all were, lined up to land."
He began to notice that many of these new poems were about men – like his father who saw action on D-Day – involved in 20th-century western wars. "I had written these poems about my dad very quickly, and then the poems had dried up or gone underground. But when they came up again, they turned out still to be about him. But they also felt like a new start. I'm sure it was partly because so much else changed in my life about the same time: getting married again" – his third wife is the Korean translator Kyeong-Soo Kim – "my father's death, not laureating, moving house and writing
Silver
" – his sequel to
Treasure Island
– "which was a kind of adventure."
But while much has changed in Motion's life, his poetic preoccupations have remained constant. "There is a lot in common in terms of the obsessions I have always worried away at and probably will always worry away at to my dying day. But what poet doesn't? In fact I am almost inclined to say that if you don't have that degree of obsession as a writer, then there's a problem. Of course, if your obsession is with tomatoes, that's not such good news. The number of good things you can write about a tomato is probably limited. But if your obsession is with death and the preservation of memories, that is quite a big subject, and I don't see why it shouldn't keep me busy until my own occurs."
Full piece at The Guardian