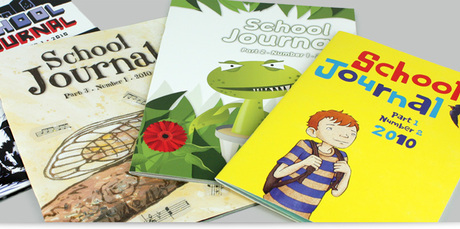 She went on to become one of the country's greatest writers for children, but Margaret Mahy's beginnings started in a small school journal read by many New Zealand children and teachers for more than a century.
And she's not the only famed New Zealand artist to appear in the
New Zealand School Journal.
In fact, many of the country's top artists and writers have had their work feature in the publication; Rita Angus, Dick Frizzell, Colin McCahon, Joy Cowley, Patricia Grace, Witi Ihimaera, and James K. Baxter have all featured in the publication.
For many, much like Margaret Mahy, this is where their career began, as well as providing a regular source of income for striving artists.
Mahy died in Christchurch yesterday after she was diagnosed with an inoperable tumour in her jaw in April this year.
The
New Zealand School Journal
- which features stories, poetry and art work - is a resource designed for students aged from about year four to "help foster a love of reading among New Zealand school children", Ministry of Education spokesman Matt Radley said.
It has been in New Zealand schools since 1907 and nine titles come out annually for students working at levels two, three and four of the curriculum, he said.
Full story at the NZ Herald