By

Bronwyn Sell - The New Zealand Herald -

Tuesday Jul 24, 2012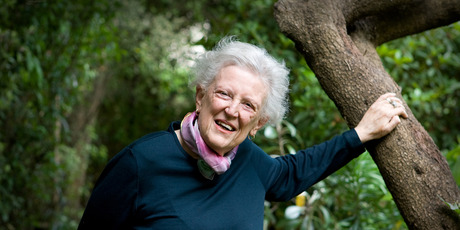 When Margaret Mahy won the award last year for New Zealand's best children's book, she was almost five times the age of the youngest author nominated.
It was a testament to her ability to keep the child bubbling away inside her, even well into her 70s. Mahy always had a healthy appreciation for the ridiculous, as well as a musician's sense of sound and rhythm, and a sharp mind for running what was effectively an international export business.
Aside from being slightly terrified of finding a lion in the back paddock as a child, I don't recall becoming aware of Mahy's work until I was a young teen and discovered her entrancing young adult novels. The books brought new layers of depth and darkness to my reading, which until then had been dominated by the likes of Enid Blyton.
But it was only after I became a mother that I really began to understand why Mahy earned such a stellar international reputation. I'm sure all parents are familiar with the groan you have to suppress when your preschooler gets fixated on a book that drives you nuts. But I've never felt anything but relief when mine have picked a Margaret Mahy out of the bookcase.
Full story at New Zealand Herald.