From Laurie Lee's departure for Spain one sunny morning to Flora's unfortunate sexual odyssey in Cold Comfort Farm, Duncan Minshull chooses the best literary journeys on foot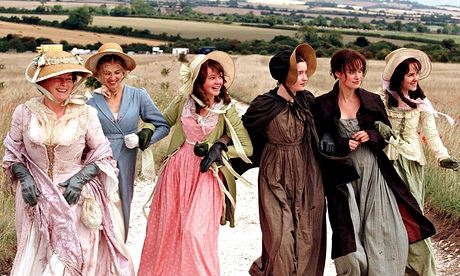 I've always been a walker. Age 10, it was the Sunday outing (family bonding); age 13, it was getting away from home (rebellion); and, as a student of 20, I tramped everywhere (no money).
Later I began examining the activity, which meant writing about it, and after that I corralled 200 walkers and their journeys into an anthology, just re-published as While Wandering. This contains characters from fiction, as well as passages from memoirs, plays and poetry. The purpose of the book was to shed some light on our desire to travel by foot.
John Hillaby said he had no idea why he walked, despite crossing deserts, roaming the length of Britain, and writing great books about it all. Funny, I've always believed the opposite. There are a thousand and one reasons for setting out, be they physical, psychological or spiritual, rational or bonkers. I like to think that the following people might inspire us to hit the road, too.
1. A Letter to Henrietta Lund from Søren Kierkegaard
Numerous philosophers have walked and wondered. Kierkegaard did so in countryside near Copenhagen, and suggested that it might be good for his niece, Jette, to do likewise. Prompting her in 1847, he came up with a notion I repeat on my own travels: "I walk myself into a state of wellbeing, and walk away from every illness." (I don't care if people look at me oddly either.)
2. As I Walked Out One Midsummer Morning by Laurie Lee
Lee's memoir about travelling through Spain towards the Spanish civil war is an enduring favourite. I love the beginning as he waves goodbye to his mother on a Sunday morning in Gloucestershire, heading for London. There is early sunshine and youthful optimism, tinged with trepidation. Plus a chunk of cheese and some treacle biscuits in the bag. What a way to go!
3. Pride and Prejudice by Jane Austen
Austen sent her fictional characters across fields and down lanes. In her most famous novel, she dispatches Elizabeth Bennet outdoors to show how she's different from other young women of her class and, crucially, that she can act for herself. Elizabeth gets muddy, her cheeks "glow", and all this happens away from arid society drawing rooms. Out and about she'll also meet Mr Darcy. Enough said.
More
• Read more writers' top 10s