A desert lynx in a zoo prompts an elegiac reflection on death and nature's carnivorous cycle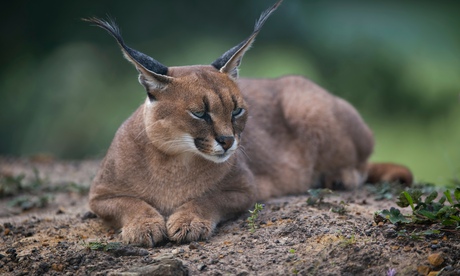 The big-cat house at the Ménagerie du Jardin des Plantes in Paris is the focus of Pascale Petit's new collection, Fauverie.
Previewing the collection on her blog last year, Petit explained that the word "fauverie" also conjures "a 'fauve' wild beast painting, a habitat of primal colour and encagement". This week's poem, Caracal, comes late in the collection and forms a moment of reflection, a cool breathing space, where quiet earth colours predominate and match the elegiac tone.
More