Blood-sucking flies, exhumed stomachs and DNA profiling – the tools of forensic science have, over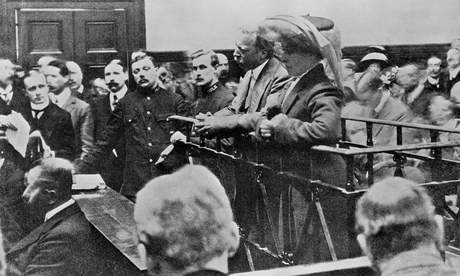 In the public mind, forensic science means cutting-edge technology: well-equipped professionals performing complex experiments in glossy laboratories, as in CSI or Silent Witness. In fact, the real story of forensics is full of courtroom disasters, eccentric pioneers, crowd-pleasing showmen and dangerous (sometimes fatal) research.
For years, authorities and individuals have known that there was more to crime than just testimony: that the scene of the crime, or a murder weapon, or even a few drops of blood, could also bear witness to the truth. The first recorded use of forensics in the solution of a crime comes from a Chinese handbook for coroners called The Washing Away of Wrongs, produced in 1247. One of the many case studies it contains follows the investigation of a roadside stabbing. The coroner examined the slashes on the victim's body, then tested an assortment of blades on a cow carcass. He concluded that the murder weapon was a sickle. But knowing what caused the wounds was a long way from identifying whose hand had wielded the blade, so he turned to possible motives. The victim's possessions were intact, which ruled out robbery. According to his widow, he had no enemies. The best lead was the revelation that the victim hadn't been able to satisfy a man who had recently demanded the repayment of a debt.
More