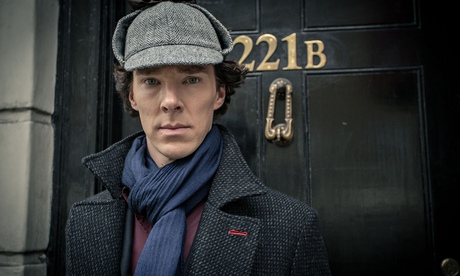 Is the Austrian baron Adelbert Gruner really a murderer as well as a remorseless philanderer, as Sherlock Holmes suspects? Fans of the great detective will be able to find out by reading Sir Arthur Conan Doyle's original version of the late Holmes story The Adventure of the Illustrious Client when his manuscript is displayed for the first time, in a major new exhibition opening next month at the Museum of London.
The manuscript was bequeathed to the Scottish nation in the will of Conan Doyle's daughter, yet was held in a vault at Coutts bank in London, out of public view, for many years while Scottish museums vied for the honour of displaying it.
The true identity of the "illustrious client" of the title, the man who comes to ask Dr Watson and Holmes for discreet help, is famously never revealed to the reader in the story. Now devoted Holmes- ians will be able to search for clues laid out in Conan Doyle's own handwriting.
After the author's death in 1930, the manuscript was inherited by his daughter, Dame Jean Conan Doyle (Lady Bromet), who died at the age of 84 in 1997. One of the terms of her will was that a Holmes manuscript from her collection should be chosen by her executor and given to, in her lawyer's words, "a museum in Edinburgh". Conan Doyle studied medicine in Edinburgh and is thought to have based his detective in part on the lecturer Dr Joseph Bell, whom he met in 1877. This autumn the manuscript has been loaned by its latest owner, the National Library of Scotland, as a key contribution to a show that claims to be the most comprehensive since the Festival of Britain paid tribute to Conan Doyle's creation in 1951.
More