'She was a poet of towering reputation and towering rage who brought the oppression of women and lesbians to the forefront of poetic discourse'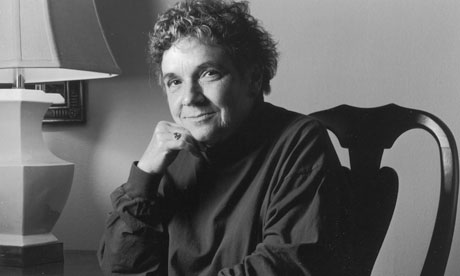 The award-winning poet and essayist
Adrienne Rich
, who was one of America's most powerful writers, has died aged 82.
Her daughter-in-law Diana Horowitz
said Rich died at home in Santa Cruz,
California, following complications from the rheumatoid arthritis from which she had suffered for many years.
Described as
"one of America's foremost public intellectuals"
by the
Poetry
Foundation, and as "a poet of towering reputation and towering rage [who] brought the oppression of women and lesbians to the forefront of poetic discourse and kept it there for nearly a half-century"
by the New York Times
, Rich's career spanned seven decades, numerous prizes and more than 20 collections of poetry as well as acclaimed essays, articles and lectures.
When she was just 21,
WH Auden
chose her as winner of the Yale Younger Poets Competition. Auden went on to write a preface for her first collection, A Change of World. "The typical danger for poets in our age is, perhaps, the desire to be 'original'," he wrote. "Miss Rich, who is, I understand, 21 years old, displays a modesty not so common with that age, which disclaims any extraordinary vision, and a love for her medium, a determination to ensure that whatever she writes shall, at least, not be shoddily made."
By the 60s and early 70s, however, with collections such as Diving into the Wreck and Snapshots of a Daughter-in-Law, Rich was writing radical free verse full of her feminist ideals and leftwing convictions, exploring sexuality and identity, motherhood and politics. Her transformation,
said the critic Ruth Whitman in 2002
, has been "astonishing to watch ... In one woman the history of women in the 20th century, from careful traditional obedience to cosmic awareness, defying the mode of our time."
The publication of Twenty-One Love Poems in 1976 in effect marked Rich's coming out as a lesbian. "The rules break like a thermometer,/ quicksilver spills across the charted systems/ we're out in a country that has no language/ ...whatever we do together is pure invention/ the maps they gave us were out of date/ by years...", she wrote. Rich separated from her husband, with whom she had three children, in 1970. He was subsequently ruled to have killed himself. She was with her partner,
the writer Michelle Cliff
,for more than 30 years.
Full piece at The Guardian.