Shelf Awareness - Friday October 30.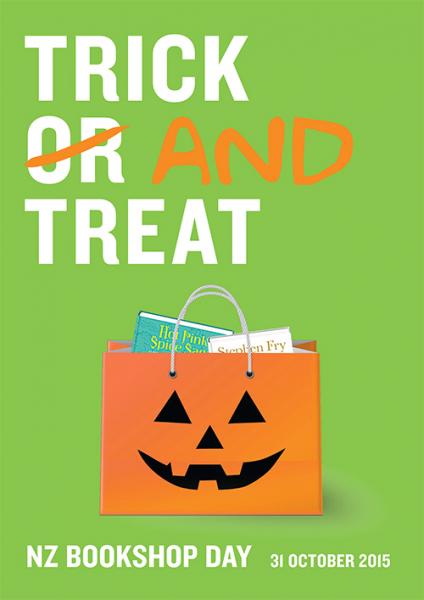 "A new wave of optimism among New Zealand's booksellers underpins the inaugural NZ Bookshop Day--Your Place, Your Bookshop," which is being held in 180 bookstores nationwide tomorrow, Booksellers NZ reported.

"The last few years have been tough for the book trade, but book sales are rising again and there's a positive outlook amongst booksellers. We're definitely thriving, rather than just surviving," said Booksellers NZ chair Mary Sangster, adding that NZ Bookshop Day "celebrates the unique place bookshops have in New Zealand life and their place in our communities. More than almost any other retail store, bookshops truly reflect the literary passions and personal styles of their owners. This inaugural NZ Bookshop Day is abrim with authors reading in bookshop windows, dress up events, quirky quizzes and competitions."

At Auckland's Time Out Bookshop, award-winning author Ted Dawe "will become an honorary staff member and serve behind the counter," Booksellers NZ wrote, adding that he "will now even be able to sell Into the River thanks to the decision made in mid-October by the Film & Literature Board of Review."

NZ Bookshop Day Ambassador Sir Bob Harvey observed: "All my life I've loved bookshops. Good bookshops are gems, they're such a treasure for us all. Making friends with bookshop staff means they know what you like, the authors you enjoy and they challenge you to read new works--and I always end up loving those too, and I learn so much! I challenge all Kiwis to get out on Saturday to enjoy their local bookshop events."