A biographical sketch of a misfit soul carried into the carnage of the first world war rises to an elegy for a 'life half lived'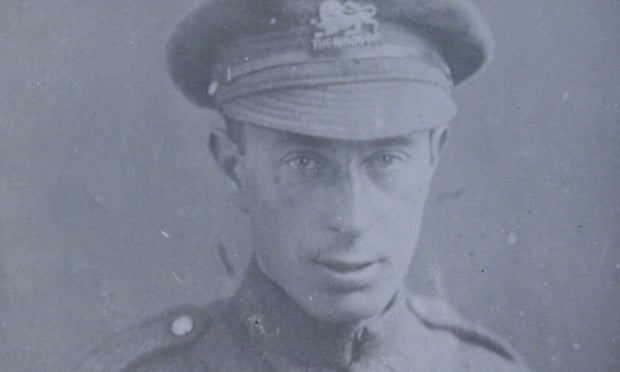 April Fools' Day
in memory of Isaac Rosenberg (1890-1918)
Does anybody know what it was all for?
Not Private Rosenberg, short as John Keats.
A nudge from Ezra Pound took him to war,
to sleep on boards, in France, with rotting feet,
writing his poetry by candle ends.
His fellow soldiers always found him odd.
Outsiders do not easily make friends
if they are awkward – with a foreign God.
He should have stayed in Cape Town with his sister.
Did he miss Marsh's breakfasts at Gray's Inn,
or Café Royal? He longed for the centre
though he was always shy with Oxbridge toffs –
He lacked the sexy eyes of Mark Gertler –
and his Litvak underlip could put them off.
'From Stepney East!' as Pound wrote
Harriet Monroe, while sending poems to her.
He died on April Fools' Day on patrol,
beyond the corpses lying in the mud,
carrying up the line a barbed wire roll
—useless against gunfire—with the blood
and flesh of Death in the spring air.
His was the life half lived, if even that,
and the remains of it were never found. We remember
the iron honey gold, his cosmopolitan rat.
Elaine Feinstein's latest collection, Portraits, includes biographical tributes to a range of literary and artistic figures. Not all are poets: there are singers and musicians (Edith Piaf, Louis Armstrong), and even a politician – Benjamin Disraeli. Portraits is a retrospective exhibition, the summary of a long and varied writing life, narrated through the stories of the friends and inspiring figures who have accompanied it.
More