The Harry Potter author's new book is based on an inspirational speech she gave to Harvard students. Here are some of the best quotes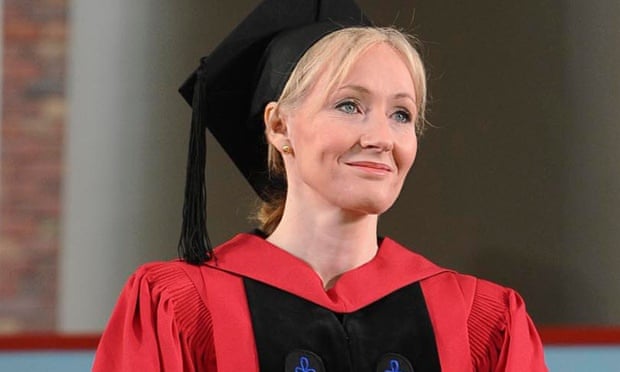 JK Rowling has some inspirational advice for graduating students – or for anyone in this universe, really. Her new book, Very Good Lives: The Fringe Benefits of Failure and the Importance of Imagination, out on 14 April, is her 2008 commencement speech at Harvard University, published by Little, Brown. Proceeds from sales will be donated to Lumos, a charity for disadvantaged children founded by Rowling, and to a financial aid programme at Harvard. Some of her wisdom from that speech, for those of you who weren't in the Harvard audience, is collected below.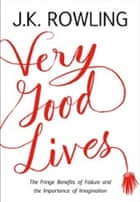 Rowling, who came from a family where her imagination was seen as "an amusing personal quirk that would never pay a mortgage, or secure a pension", struggled considerably before becoming one of the world's most successful authors: seven years after graduating, "I had failed on an epic scale. An exceptionally short-lived marriage had imploded, and I was jobless, a lone parent, and as poor as it is possible to be in modern Britain, without being homeless." Only last week, she tweeted about the rejections she has received in her career – even under the pen name Robert Galbraith which she adopted, after the succcess of the Harry Potter novels, for crime fiction.
The writer based her speech – the most viewed commencement speech on Harvard's website – on "failure and imagination". Delivered to some of the world's most elite students, her words went beyond the get-ahead cliches of careers advice.
Here are 10 of our favourite quotes: