Anthea Bell, the award winning translator of Asterix, shares 10 of the best translated books for children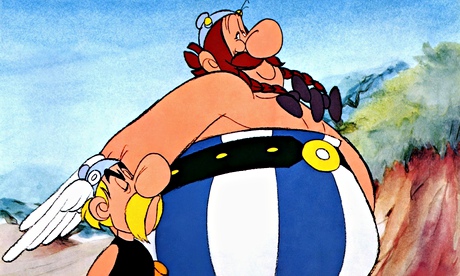 Legendary translator Anthea Bell began translating Asterix in 1969, eight years after the books first appeared in French.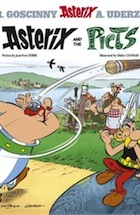 Anthea is responsible for some of Asterix's finest puns and it was she who changed the name of Obelix's small, evil-tempered dog from Idéfix to Dogmatix, and transformed Panoramix into Getafix.
Here Anthea Bell shares her top 10 favourite books in translation that she would recommend for children.
1. Children's and Household Tales by Jacob and Wilhelm Grimm
This is the 200th anniversary year of the first edition of the famous tales collected by the Brothers Grimm, and where better to start? The traditional tales are for everyone, and lend themselves to retellings like Philip Pullman's, or variations like Angela Carter's The Bloody Chamber, and in Germany novelist Karen Duve's Grrrimm (sic).
I mean that seriously. Religion needn't come into it. Good readers of 10 onwards can enjoy the rousing stories; what they don't fully understand now they will later. Aged nine, I had no idea what profession Rahab the harlot practised, only that she was the heroine of her own story, and spared when she let Joshua's men into Jericho. If those young readers also have imagination, it will be caught by the cadences of the Authorized Version, a great glory of English literature. But it must be the AV; nothing else will do.
I prefer Grimm, but I must not neglect Denmark's national treasure, whose stories are the first of the "art fairy tales". Andersen is best where he comes closest to the traditional roots; he took 'The Tinderbox' from the Grimms' group of soldiers' tales. And it's only the ending of 'The Little Mermaid' that's kitschy. He usually stays on the right side of the sentimentality line.