Barbican and Museum of London propose to join forces to turn financial district into 'exciting, accessible, open place'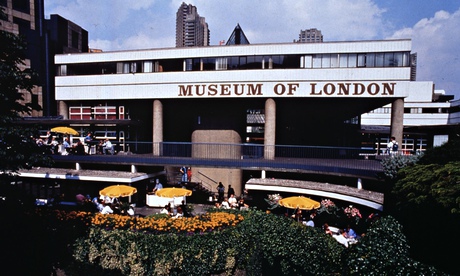 London's Square Mile is not the most obvious place for a family day out, but a new partnership aims to change all that: the Barbican and the Museum of London want to create a cultural hub that will be as buzzy as those on the capital's South Bank and in South Kensington.
The two organisations want to transform the City. They want it to be a place with more green spaces, public art and events; less traffic and wider pavements; and somewhere people will come knowing they can always visit a museum, have some food and see a film, a show, an exhibition or a concert.
The project's cataylst is the opening of two new Crossrail stations at Farringdon and Moorgate in 2018. The Barbican's managing director, Sir Nicholas Kenyon, said: "This is one of the biggest opportunities for London in a generation – to reinvent the incredible vision that created the Barbican and the museum and the surrounding areas in the years after the war and make it fit for a new generation."
More