NZ Herald

-

Monday May 30, 2011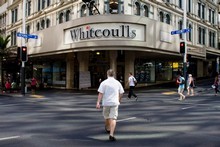 Whitcoulls workers are being asked to sign away redundancy rights, under job contracts being rushed through by the chain's new owners, the National Distribution Union has claimed.
Union general secretary Robert Reid said the union was seeking legal advice on the contracts which staff were handed on Friday.
Project Mark, a company in Anne and David Norman's James Pascoe Group, purchased the troubled Whitcoulls and Borders book retailing chains from receivers last week.
The National Distribution Union said its 'cautious optimism' about the sale turned to outrage at the weekend after it viewed contracts which workers are being asked to sign by the end of today.
"Whitcoulls workers are being asked to sign away any entitlement to redundancy compensation, notice of termination of employment and any claims or grievances from their previous employer."
The current Whitcoulls redundancy agreement gives workers four week's pay for the first year of service and two weeks for every year after that up to 20 weeks redundancy pay.
"Under this agreement, James Pascoe could take on a worker for one week and make them redundant the next week with no redundancy compensation pay whatsoever."
"Even at a conservative estimate, the 900 Whitcoulls workers in the sales process could have lieu payments and redundancy entitlements of $5000 each. This means that Whitcoulls workers are being forced to contribute almost half a million dollars of entitlements to the sale. It could well be double that."
The Normans could not be reached for comment.
Reid said the union was seeking advice on whether the actions of the administrator and the buyer were legal.
"Never in my 30 years of working as a trade unionist have I ever seen such a blatant ruse to force workers to sign out of their rights and entitlements in a business transfer situation."
The NDU said it still believed the sale for good for the future of book retailing in New Zealand, but should not be premised on the 'slashing' of working conditions of loyal staff.
- Susie Nordqvist