From Paradise Lost to Blood Meridian, the Canadian writer Michael Crummey picks his favourite tales of bickering and brawl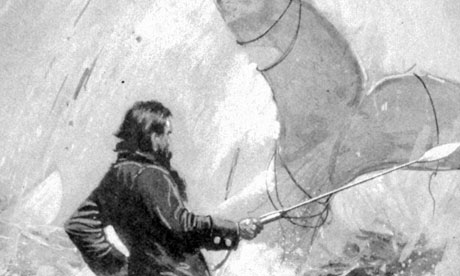 Everyone knows how futile a feud is, how ridiculous and useless and nearly impossible to resist. A feud is as primal and irrational as falling in love, which is why there's no talking to people involved in one.
In the grip of that idiosyncratic illness, feuders are immune to logic, threats, entreaties, bribes, empathy, and common sense. Like love, a feud creates a parallel universe where normal rules don't apply.
And, like love, it makes for compelling reading – you might as well try to look away from a traffic accident.


The mother of all feuds: God v Satan and his rebel angels who would rather rule in hell then serve in heaven. This is arguably the greatest poem in the English language, though it fails in its stated purpose to "justify the ways of God to man". The bad boy is the star here: eloquent, headstrong, and compelling. Milton's God, by contrast, is legalistic, domineering and dry as dust.
You can't discuss feuds without a nod to the Montagues and Capulets. The teen romance in Romeo and Juliet is, let's face it, a little hokey. Shakespeare's depiction of two families allowing old grudges to destroy their own children, on the other hand, is visceral. The spat in Milton's Paradise Lost is a bit too highbrow to get worked up about, but this one is a kick to the gut.
Feuders have more than a whiff of religious fanaticism about them, and Melville's Captain Ahab is one of the fiercest in literature. His pursuit of the whale to avenge the loss of his leg (an injury he's convinced was wilfully inflicted by Moby Dick) becomes an all-consuming madness. And Ahab has the seductive gifts of a fundamentalist preacher, leading even the most level-headed and sane among his crew to adopt the madness as their own. Thar she blows!
Read the full list at The Guardian.