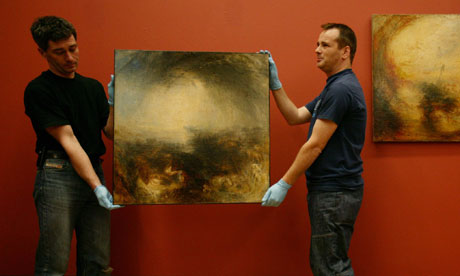 Nairne, Director of the National Portrait Gallery, London, discusses the theft of two important paintings by J.M.W. Turner from a German public Art Gallery in 1994, a case which he became centrally involved in. He also discusses several other high-value art thefts, trying to resolve the puzzle of why thieves steal well-known works of art which cannot be sold, even on the black market.
Stealing Rembrandts: The Untold Stories of Notorious Art Heists
$49.95
by Anthony M Amore and Tom Mashberg
How art works have been stolen and how they are recovered.
Chasing Aphrodite: The Hunt for Looted Antiquities at the World's Richest Museum
$49.95
by Jason Felch and Ralph Frammolino
A fly-on-the-wall account of the Getty Museum's dealings in the illegal antiquities trade.
Monuments Men Allies Horses; Nazi Themes and the Greatest Treasure Hunt in History
$29.99
From 1943 to 1951, 350 or so men and women from thirteen Allied nations served as the men and women of the Monuments, Fine Arts & Archives section (MFAA) of the Allied armed forces, the eyes, ears and hands of the first and most ambitious effort in history to preserve the world's cultural heritage in times of war. They were known simply as Monuments Men. But during the thick of the fighting in Europe, from D-Day to V-E Day, when Germany surrendered, there were only sixty-five Monuments Men in the forward operating area. Sixty-five men to cover thousands of square miles, save hundreds of damaged buildings and find millions of cultural items before the Nazis could destroy them forever. "Monuments Men" is the story of eight of these men in the forward operating theatre: America's top art conservator; an up-and-coming young museum curator; a sculptor; a straight-arrow architect; a gay New York cultural impresario; and, an infantry private with no prior knowledge of or appreciation for art, but first-hand experience as a victim of the Nazi regime.
Sleuth: The Amazing Quest for Lost Art Treasures
$26.95
Art Detective: Adventures of an Antiques Roadshow Appraiser
$35.00
The Hare with Amber Eyes: A Family's Century of Art and Loss
$29.99
264 Japanese wood and ivory carvings, none of them bigger than a matchbox: Edmund de Waal was entranced when he first encountered the collection in his great Uncle Iggie's Tokyo apartment. When he later inherited the 'Netsuke', they unlocked a story far larger and more dramatic than he imagined.
Good Living Street The Fortunes of My Viennese Family
$39.99
Tim Bonyhady's great-grandparents were leading patrons of the arts in fin de siecle Vienna: Gustav Klimt painted his great-grandmother's portrait, and the family knew many of Vienna's leading cultural figures. In Good Living Street he follows the lives of three generations of women in his family in an intimate account of fraught relationships, romance, and business highs and lows.
In Search of a Masterpiece: An Art Lovers' Guide to Great Britain and Ireland
$89.95
Young Michelangelo: The Path to the Sistine; A Biography
$59.95
Caravaggio; A Life Sacred and Profane
$35.00
A Bigger Message: Conversations with David Hockney
$49.95
Hardbound, colour illustrations throughout
The Art-Architecture Complex
$45.00
Aesthetics; A Beginners Guide
$29.95
Education Documents of Contemporary Art Series
$59.95
Colour Documents of Contemporary Art
$65.00
edited by David Batchelor
Failure Documents of Contemporary Art Series
$59.95
How to Look at a Painting
$49.95
list supplied by Helen Parsons
Parsons Bookshop Auckland
26 Wellesley Street East
Auckland 1010
New Zealand
Ph +64 9 303 1557
books@parsons.co.nz
www.parsons.co.nz
www.artprecinct.co.nz
http://twitter.com/ParsonsBookshop