The Booker prize judges misunderstand literature and its purpose. Would they blame maths for being difficult?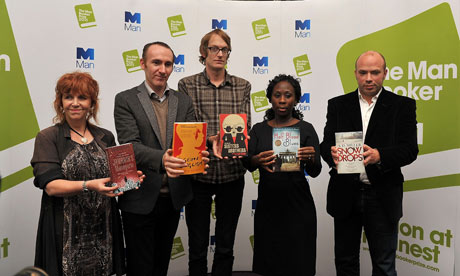 The
Booker Best Pony in Show row
is an annual event that at least lifts novels off the books pages and into the public debate. This year's fight about readability tempts me to set up a new publishing house, funded by Sir Stelios. EasyBook could recruit the chair of the Booker judges,
Stella Rimington
, as CEO and offer a no-frills novel-reading experience that goes from A to B and does not tax the brain.
Nothing wrong with that. There are plenty of entertaining reads that are part of the enjoyment of life. That doesn't make them literature. There is a simple test: "Does this writer's capacity for language expand my capacity to think and to feel?"
Subject matter is not the point. It might be socially relevant, or it might not. It might be historical, science fiction, a love story, a crime novel, a meditation in fragments. There is no point judging a novel by its subject matter; what is in vogue now will be out of date soon. Nobody reads Jane Austen because we want her advice on marriage. And we don't care that she lived right through the Napoleonic wars and never mentioned them once. Who cares about the Napoleonic wars now?
Novels that last are language-based novels – the language is not simply a means of telling a story, it is the whole creation of the story. If the language has no power – forget it.
The problem is that a powerful language can be daunting. James Joyce is hard work. Virginia Woolf's The Waves is a very slow read. Schools teach language-friendly versions of Shakespeare.
Ali Smith's There But For The is a wonderful, word-playful novel, ignored by the judges this year because it doesn't fit their idea of "readable". It is better than anything on their list. Why? It expands what language can do and what fiction can do, and when a reader collises with that unruly exuberance, he or she has to shift perspective. That is what literature is supposed to do.
I don't see this row as one about dumbing down though. Rather, it is a misunderstanding about literature and its purpose. We are nervous about anything that seems elitist or inaccessible, and we apologise for the arts in a way that we never do for science.
Rest at The Guardian.
Note too that there are over 140 comments below the full story, some very interesting, worth a look.