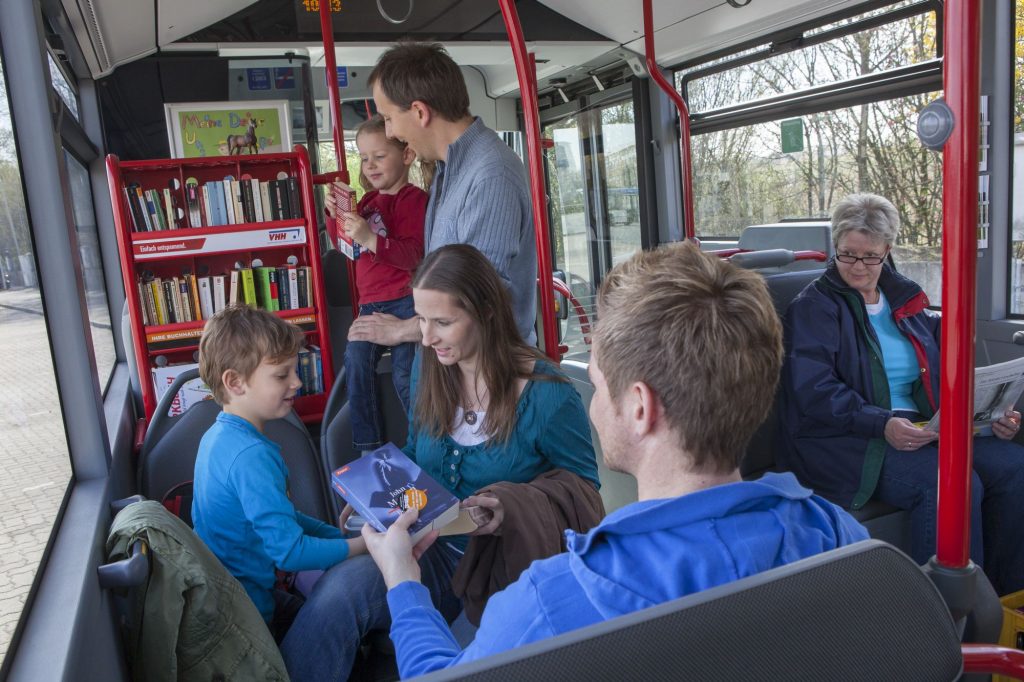 VHH, a regional bus company in Hamburg, Germany, has
installed shelves in some of its buses
so passengers can borrow books during their rides.
Buzzfeed reported that all passengers "have to do is pick a book they like, and start reading. If they don't finish their book during their bus ride, they can take it home and either bring it back to the bus or mail it to the store that provides the books."
The company launched Buchhaltestellen (book stops) in 2010 "as a collaboration with second-hand department store Stilbruch," Buzzfeed noted. "Over the past seven years, Stilbruch has provided almost one million books for the 150 buses that feature the shelves."
via Shelf Awareness