Shelf Awareness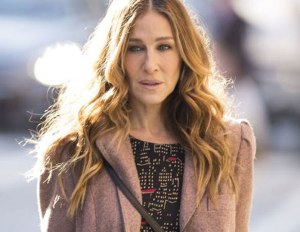 Sarah Jessica Parker
The
American Library Association
is creating Book Club Central, an online platform of reading resources that will include recommendations, expert book lists and other content for book clubs and their readers. Actor, producer, designer, library supporter and avid reader Sarah Jessica Parker will serve as the honorary chair of the initiative. She recently
launched SJP
, an imprint at Crown's Hogarth line.
Parker, who will recommend titles for Book Club Central throughout the year, is unveiling her inaugural pick June 24 at the official launch during the President's Program at the ALA Annual Conference and Exhibition in Chicago.
"I can't think of anyone more perfect than Sarah Jessica Parker to be the American Library Association chair of Book Club Central," said ALA president Julie Todaro. "Ms. Parker is an advocate for libraries and literacy issues, has served on a Presidential Task Force to integrate literature and drama into schools, has experience starting a book club, is the editorial director of a new line of books and is--most importantly--a lifelong reader who shares her love of reading with others. The ALA is lucky to be able to share Ms. Parker's passion and expertise with book clubs and readers everywhere."
Parker commented: "From an early age, books were my constant companions and my local library a place I could find a new friend on every shelf... I'm thrilled to help champion original voices for dedicated readers as well as for a new generation, supporting libraries in what they do best."