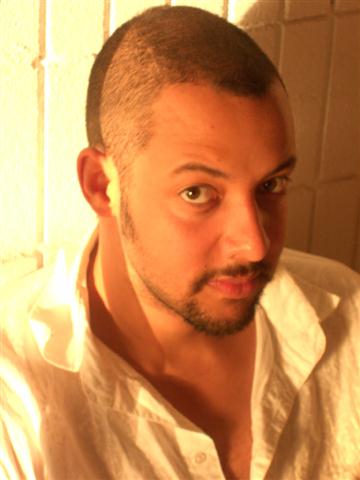 Award-winning author and artist Christopher Myers, (left), son of the late Walter Dean Myers, will launch his own imprint, Make Me a World, with Random House Children's Books. Jenny Brown, v-p, publisher of Knopf Books for Young Readers, is overseeing the imprint, which reflects Myers's vision to publish books "with a focus on bringing voices of diverse thinkers and artists to his list," according to the publisher.
The imprint's first list will debut in 2018 with
Child of the Universe
by astronomer Ray Jayawardhana;
Mama Mable's All-Gal Big Band Jazz Extravaganza!
by Annie Sieg; and
Walk Toward the Rising Sun
by Ger Duany.
Expressing his excitement at the launch of Make Me a World, Myers said, "Every day in the newspapers we see how much stories matter, the stories we tell each other and ourselves, and for too long many stories have been neglected, many storytellers ignored. Each of these untold stories represents a world that has been erased. My father built worlds for countless children in his stories. He wanted to make sure no child felt erased as he had, growing up poor and Black in Harlem in the 1940s, where brown, bright faces like his own were nowhere to be found in the pages of books. Make Me a World will continue that work, recognizing storytellers from all walks of life that can build for contemporary children a sense that they too have the ability in their creative hands, in their hearts, to build their own worlds."
Barbara Marcus, president and publisher of Random House Children's Books, commented: "I have long been an admirer of Christopher Myers's way of thinking about literature and art, and believe that his talent and perspectives uniquely position him to create an imprint focused on celebrating diversity of every kind, and the power of books to transform lives. We are eager to watch Chris develop his future lists, and for children, teens and families to experience the stories that his authors and artists will tell."