Shelf Awareness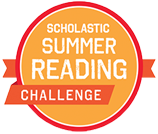 For the first time, Scholastic is taking its annual Summer Reading Challenge campaign on the road, with a 10,000-mile Summer Reading Road Trip through July 31 that will include some 50 events in more than 25 cities coast-to-coast.
The Road Trip has two RVs that will visit bookstores, schools and libraries. At each stop, kids and families will be able to enjoy a day of free reading activities, including author visits and book signings; a tent offering reading activities and crafts; giveaway tables and prize wheel; animated "gif" photo stations featuring Clifford the Big Red Dog and Slappy from Goosebumps; picture stations for kids to show off their "reading muscles"; costumed characters; and local media interview opportunities with authors, illustrators and Scholastic representatives. To see the full list of free public events, click here.

Parents, family members and educators can follow the progress of the Scholastic Summer Reading Road Trip on social media via @Scholastic and #SummerReading, and on the Scholastic Summer Reading Challenge website.
Ellie Berger, executive v-p and president of Scholastic Trade Publisher, said, "We are so excited to be working with booksellers, teachers, librarians, and our authors and illustrators nationwide, to encourage kids to have fun with reading this summer."