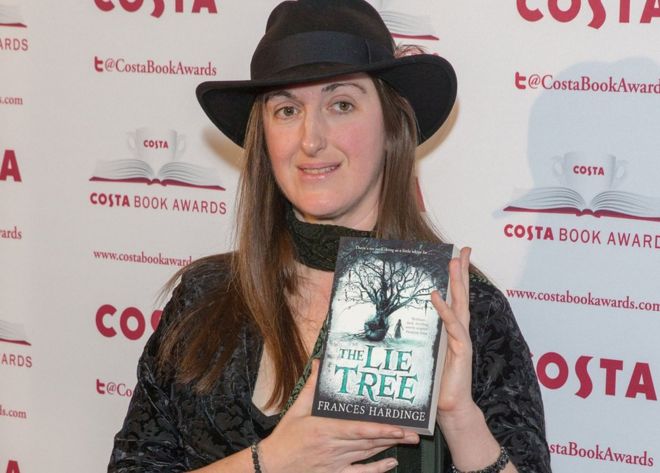 A children's novel has been named Costa Book of the Year for only the second time in the prize's history.
The judges said Frances Hardinge's Victorian murder mystery The Lie Tree would "grip readers of all ages".
Hardinge beat bookmakers' favourite, debut author Andrew Michael Hurley's gothic horror The Loney, to win the £30,000 prize.
The previous children's novel to win was Philip Pullman's The Amber Spyglass in 2002.
Receiving the award, a clearly surprised Hardinge said: "It is a fantastic time to be writing children's fiction and YA (young adult) fiction.
"For those people who might be hearing this who think that children's and YA fiction is not their thing please do come and explore - there's a beautiful jungle out there."
More