New Zealand Herald Tuesday Aug 26, 2014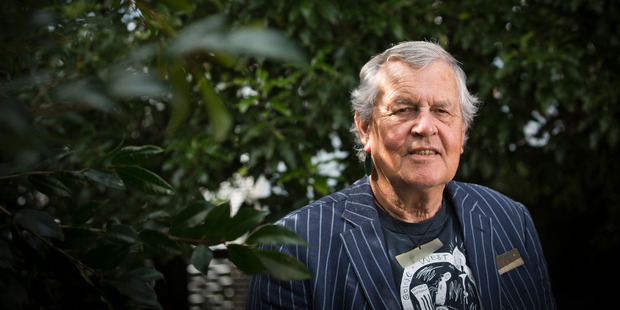 How long have you worn an earring?
Forty years or so. I was also the only student at Victoria University with a tattoo in the early 1960s - a five-shilling tattoo from the Mount [Maunganui]. It's an anchor. There wasn't a lot of choice in the matter in those days. This earring is carved by Paul Annear. I have stopped attaching value to objects these days unless they are especially wonderful. Or like greenstone, which is portable.
What objects have you got rid of?
I made two decisions five years ago. I would stop buying CDs, and stop buying books and use a library. I no longer value books as objects which is good as I no longer have anywhere to put them. We live in a very small house - 70sq m - with a 70sq m deck. I think e-books are wonderful. I am glad the mass-market paperback industry has gone electronic. These titles are published to a formula, rarely keep any significant literary value, are printed in the hundreds of thousands, read once and tend to be dumped and pulped. I stopped selling paperbacks a couple of years ago and found myself with much more space and lost only a few sales of $5 bad writing.
You run the Going West festival with partner Naomi McCleary: how did you meet?
We met at Under Silkwood, a very slick bookshop I ran in Parnell in the late 80s, when I'd just started thinking about Going West. We'd both just come out of a marriage and so we fenced for a couple of years. We wandered around saying "we're never going to get into another relationship". The excuse was we'd drive around Waitakere looking for festival locations. Naomi's a 10-hours-a-day, six-days-a-week person and I'm a two-hours-a-day person. But we were very balanced - same age, both had minimal paying jobs and three Carole Shepheard prints. We were matched, though she's a very high achiever - I tell people she's a mix of Maya Angelou and Helen Clark.
More