Posted: 02/11/2013 - Huff Post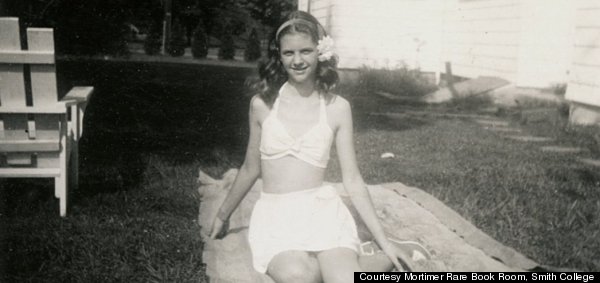 When I began work on my biography of Sylvia Plath, I was determined to depict a joyous, triumphant side of her that is at odds with the legend of the doomed, suicidal poet. I wanted to show off the Sylvia who reveled in the sun and the sea, and who laughed every Sunday night while listening to Jack Benny's radio show. I was intrigued by an account of her at camp, playing a pickaninny in a minstrel show because the scenario evoked the atmosphere of a world she would later do so much to change with the opening sentence of The Bell Jar: "It was a queer, sultry summer, the summer they executed the Rosenbergs, and I didn't know what I was doing in New York."
Sure, she was serious--and an overachiever--but Sylvia Plath was also fun. I was delighted to discover a letter from her high school teacher Wilbury Crockett, who wrote to Sylvia'a mother in some frustration about those biographers who wanted him to supply evidence of her morbid personality: "If I were to single out a word to describe her, it would be radiant." This is the brash Smith girl who reported that on a trip to New York, she escorted one of her dates to the "16th squad police station" so as to talk with the detectives there. She loved journalism and thought of making it a career. So much for the self-absorbed litterateur.
Plath indulged herself, wallowing in popular culture while writing a parody of Dragnet. On a Fulbright scholarship intended to fund study of the classics at Cambridge University in a still gloomy postwar England, she worried not a bit about being typed as a vulgar American, showing off her figure in a two-piece swimsuit in a photo published in a campus paper. She sent the picture home to her mother with the message, "With love from Betty Grable,"
Of course, the other Sylvia, the one who killed herself, is amply represented in my biography. But I would argue that this was a great woman and a great artist who did not end her life because she had no joy. Rather, she killed herself because the world she had come to know did not offer up enough of the joy she had bestowed upon it.
Carl Rollyson is the author of the new book American Isis: The Life and Art of Sylvia Plath.
16 photos