Glasgow maritime publisher Brown, Son and Ferguson is 163 years old, and still in the hands of its original owners. This is something of a record – not that they would ever boast about i

t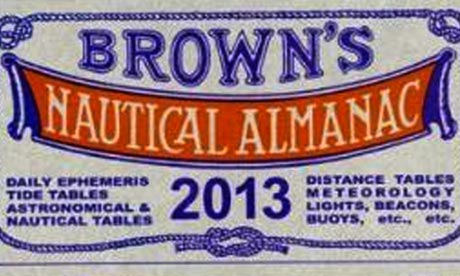 Glasgow, like London, is split by a river. People in the north view the south with a jocular condescension, and imagine a journey there as a minor adventure. During my seven or eight years in Glasgow, I travelled across the Clyde maybe 50 times – to see a football game at Hampden Park or Ibrox, a play at the Citizens' Theatre, or an old film at the Muirend Toledo or the Govan Lyceum. Why else would one go? The south side began unpromisingly with the Gorbals and finished in looping streets of bungalows that stretched up to the Ayrshire moors, a progression that turned on its head Larkin's line about life being first boredom then fear.
Or that, at least, was the sophisticated northern opinion in the 1960s, when no bridge crossed the Clyde downstream of the city centre and little ferries still travelled to and fro taking workers and seafarers to the docks and shipyards lining either bank. Several more bridges have been thrown across the Clyde since then, and today the river lies as still as an ornamental pond. This week, crossing it in a taxi, I thought how strange it was that, within the span of my own post-school life, ships had sailed with machinery and whisky from here to Mombasa, Karachi, Sydney and Montreal, as well as Belfast and Barra; and how we had accepted these facts too calmly, as if it would always be so, not understanding that 11 miles of working quaysides and slipways would one day be replaced by TV studios, flats, hotels, exhibition halls and Zaha Hadid's flashy new transport museum. Downstream, BAE's warship yard looks like the last remnant of an old marine economy – except that it isn't; Glasgow has another working survivor from its most fabled era, and the taxi was taking me to it through the south side's unfamiliar terrain. It's a landscape made doubly confusing by motorway junctions and stretches of waste ground once occupied by workshops that, like the ships themselves, had been insufficiently acknowledged in their time.
Past-tense country. Where were we now? "I think it used to be called Kingston," said the driver. And now? "Kinning Park, possibly." Then the golden dome of a Sikh temple appeared on the horizon, and we pulled up outside a plain, red-brick building that announced itself in painted signboards as the offices of Brown, Son and Ferguson, publishers of the Nautical Almanac, the Nautical Press and the Nautical Magazine. So far as I can tell, Britain has no older publishing company still in the hands of the family who founded it. John Murray, established in 1768 and publisher of Jane Austen, Lord Byron etc, held the record until 2002, when it was taken over by Hodder (which two years later succumbed in turn to Hachette). Brown, Son and Ferguson can't claim such distinction, being only 163 years old and having no author more famous than the ship historian Basil Lubbock, but few companies of any kind survive five generations of family ownership without celebrating their longevity.