Actor to play lead role in a big-screen adaptation of the acclaimed first world war-set novel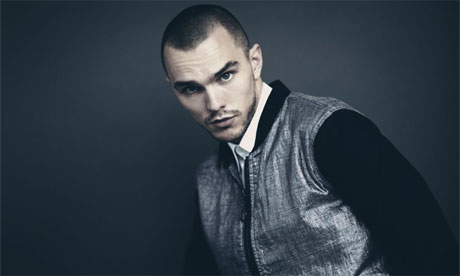 Hoult, at 23 the youngest of the current wave of British actors plying their trade in Hollywood, will play 21-year-old first world war officer Stephen Wraysford for another Brit, Rise of the Planet of the Apes director Rupert Wyatt. In the book, Wraysford vies to keep his men alive during the battles of the Somme and Messines in 1916 and 1917, while struggling with the memories of a doomed romance with an older, married French woman six years earlier.
Wyatt, whose revival of the long-running Planet of the Apes series of films was one of the genre critical hits of 2011, described Hoult as the "holy grail" in his search for an actor to portray Wraysford. "His great depth and range as a fearless young actor allow us to explore this timeless story of a boy broken by a tragic love affair and what it means for young men to experience the real horror of war," he said.
Hoult is currently starring in the zombie romcom Warm Bodies, which debuted at No 1 at the US box office last week and arrived in UK cinemas on Friday. He also has the lead in the forthcoming fantasy Jack the Giant Slayer and will play supporting roles in post-apocalyptic sequel Mad Max: Fury Road and superhero follow-up X Men: Days of Future Past. Having made his name as a 12-year-old in About a Boy, he re-emerged at 17 as the star of Channel 4 teen soap Skins, and then in Tom Ford's critically acclaimed A Single Man, opposite Colin Firth.
Faulks' 1993 novel was voted 13th in BBC survey the Big Read, which aimed to find Britain's favourite book in 2003.