What have been the hinge points in the evolution of Anglo-American literature? Here's a provisional, partisan list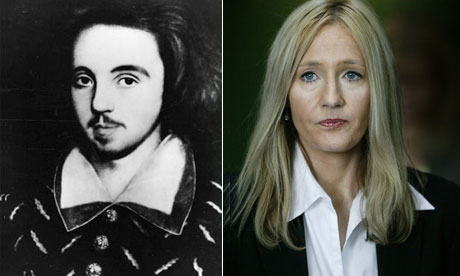 BBC Radio Three is currently broadcasting a fascinating series on the "50 key works" of classical music. This is a spin-off from Howard Goodall's BBC2 television series and its tie-in book, The Story of Music (Chatto), and it crystallises – for the amateur listener – the turning points in the evolution of the classical tradition in the most enthralling way. Did you, for instance, know that Procul Harum's Whiter Shade of Pale contains a harmonic line that is pure Bach?
So much for music. Following Radio 3, I've found myself speculating about the 50 key moments in the Anglo-American literary tradition. Arguably, Goodall's very good idea works almost as well for the history of the printed page.
Note: what follows is not merely a book list, but an attempt to identify some of the hinge moments in our literature – a composite of significant events, notable poems, plays, and novels, plus influential deaths, starting with the violent death of Shakespeare's one serious rival …
This catalogue, in conclusion, is highly partisan and impressionistic. It makes no claim to be comprehensive (how could it?). Rather, it aims to stimulate a discussion about the turning-points in the world of books and letters from the King James Bible to the present day.
Over to you.