Colm Tóibín talks about writing a Broadway show, giving up poetry at 20 – and why writers would be good at running military campaigns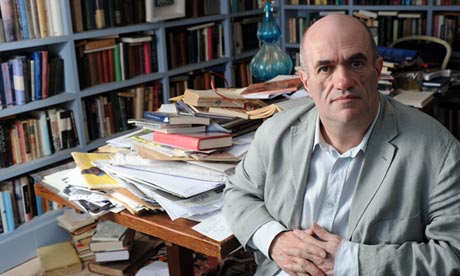 What first drew you to writing?
When I was 12, it was agreed I would spend some hours studying every evening. I discovered rhyme and began to write poetry. I did this until I was 20, when I realised the poems were no good.
What was your big breakthrough?
Do you suffer for your art?
Suffering is too strong a word, but writing is serious work. I pull the stuff up from me – it's not as if it's a pleasure.
What's more important in fiction: story or style?
How do you know when a book is finished?
You're often wrong. I work very deliberately, with a plan. But sometimes I come to a point that I planned as the end and it needs softening. Ending a novel is almost like putting a child to sleep – it can't be done abruptly.
Do you read your reviews?
What advice would you give a young writer?
Finish everything you start. Often, you don't know where you're going for a while; then halfway through, something comes and you know. If you abandon things, you never find that out.
What work of art would you most like to own?
What's the biggest myth about writing?
That there's any wildness attached to it. Writing tends to be very deliberate. A novelist could probably run a military campaign with some success. They could certainly run a country.
What are you writing now?
I'm close to finishing a novel. And I have a play [an adaptation of The Testament of Mary] opening on Broadway in about a month. There's a daily phone call from someone saying: "If we cut this sentence, would it break your heart?" Most of the time, I'm very good and say it wouldn't.
What's your greatest ambition?
To write better.
In short
Born: Enniscorthy, County Wexford, 1955
Low point: "No lows and no highs – writing has just been a gift."