Posted:

02/12/2013 - Huff Post Books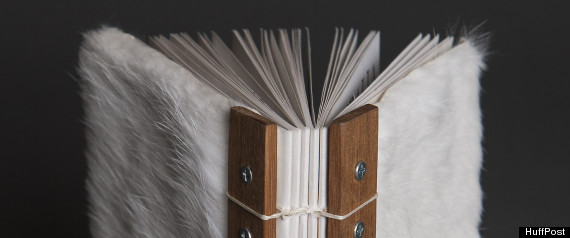 There are hundreds of travel guide books available, but none is quite as beautiful or human as Iranian-New Zealander artist Nabil Sabio Azadi's For You The Traveller. It's probably the best guide book we've ever seen - it's available in a strictly limited edition of 200, and its scarcity speaks to everything that separates print books from digital.
First of all, the cover is white recycled rabbit skin, soft to the touch with a precious, ancient feel. The binding is also beautiful, made from Tasmanian oak with small metal bolts and the quires fully visible.
Secondly, the design is stunning, using letterpress-style typography of varying sizes and orientation opposite handdrawn maps to create moments of creativity and stillness.
Most importantly, though, the content itself is so beautifully idiosyncratic and personal that it suggests a chart of the overriding emotions of its cities, whether talking about Pune in India, Copenhagen in Denmark, or Nakuru in Kenya.
As if that weren't enough, with each four-page recommendation is not only the name of its creator, a native in that city, but also their telephone number. Yes, you can call each of the writers, who live on all five continents, and, if they are so inclined, meet them.
There's no other book like it, and perhaps there never will be.
It's not cheap, however. For You The Traveller costs 155 euros (around US200 dollars), and all profits from its sale are donated to the charity Nouvelle Planète to fund the construction of five footbridges in the rural villages near Ambano, Madagascar.
You can buy copies from the book's website here

.
More