As readers pointed out, my last list was rather skewed to a male-dominated tradition. Here is an alternative perspective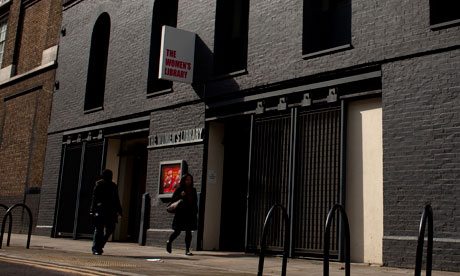 And so, 50 years to the day since the death of Sylvia Plath, here is my alternative Anglo-American list of the 50 women writers who shaped our literary landscape – a list constructed with no conferring on my part with any other pre-existing catalogue.
One obvious point that emerges from this catalogue is that from roughly 1900 and the emancipation of women (followed by the dynamic effects of two world wars), the historical imbalance starts to be redressed. Before 1900, any list of women writers (poets, playwrights and novelists) is virtually self-selecting. After 1900, it becomes competitive, and contentious – as it should be. There are no free rides up Parnassus.
1. Aphra Behn: Orinooko, (1668)
2. Mary Pix, Catherine Trotter and Delariviere Manley: The Female Wits (1696)
3. Mary Wortley Montagu: Letters and poems (c1720)
4. Mary Scott: The Female Advocate (1774)
5. Fanny Burney: Evalina (1778)
6. Hannah More: Sacred Dramas (1782)
7. Dorothy Wordsworth: Grasmere Journal (c. 1790)
9. Maria Edgeworth; Castle Rackrent (1800)
10. Mary Hays: Female Biography (1803)
13 Fanny Trollope: The Domestic Manners of the Americans (1832)
14. Emily, Anne and Charlotte Brontë: Jane Eyre; Wuthering Heights; The Tenant of Wildfell Hall (1847-48)
15. Elizabeth Gaskell: North and South (1854)
16. Mrs Beeton: Book of Household Management (1861)
17. Charlotte M Yonge: Biographies of Good Women (1862)
18. Louisa May Alcott: Little Women (1868)
21. Beatrix Potter: The Tale of Peter Rabbit (1902)
22. Baroness Orczy: The Scarlet Pimpernel (1903)
23. E Nesbit: The Railway Children (1906)
24. Katherine Mansfield: In A German Pension (1911)
25. Rebecca West: The Return of The Soldier (1918)
26. Dorothy Parker (c1920-1935)
28. Ivy Compton Burnett: Pastors and Masters (1925)
30. Antonia White: Frost in May (1933)
31. Daphne du Maurier: Rebecca (1938)
32. Christina Stead: The Man Who Loved Children (1940)
33. Dodie Smith: I Capture The Castle (1949)
34. Josephine Tey: Daughter of Time (1951)
35. Elizabeth David: French Country Cooking (1951)
36. Patricia Highsmith: The Talented Mr Ripley (1955)
37. Sylvia Plath: The Colossus and Other Poems (1960)
39. Mary McCarthy: The Group (1962)
41. Jean Rhys: The Wide Sargasso Sea (1966)
43. Elizabeth Taylor: Mrs Palfrey at the Claremont (1971)
Plus a bonus: