PBA Galleries - Thursday December 13 - 11.00am
Sale 495

Fine Literature, Illustrated & Children's Books - Books in all Fields

Among the highlights:
First edition of James Joyce's masterpiece, Ulysses, a landmark of 20th century literature, one of 150 copies printed on Vergé D'Arches. Estimate: $25,000/35,000.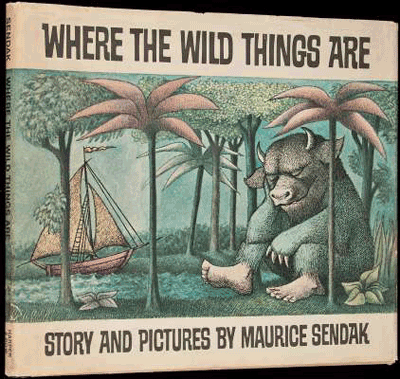 First edition of Where the Wild Things Are, signed by and with a letter from author/artist Maurice Sendak, in first issue dust jacket without the medal of the Caldecott award. Estimate: $12,000/15,000.
Joseph Paxton's Magazine of Botany and Flowering Plants, the first 12 volumes of an eventual 16 volume run, 1834-1846, with 517 hand-colored plates. Estimate: $10,000/15,000.
Harper Lee's To Kill a Mockingbird, 1961 Pulitzer Prize winner and the basis for the classic 1962 film starring Gregory Peck, in unrestored first issue jacket. Estimate: $10,000/15,0000.
Folio of 21 original etchings by Valentin Popov, based on Ivan Turgenev's Torrents of Spring, each signed by the artist, one of 42 sets published by the Gordiann Press in 1994. Estimate: $10,000/15,000.
The Turtles of Tasman, inscribed by Jack London to his mother, part of a large collection of works by Jack London in the auction, including autograph letters, inscribed books and more. Estimate: $6,000/9,000.
First edition of Virginia Lee Burton's Mike Mulligan and His Steam Shovel, with rare original dust jacket in unrestored state. Estimate: $5,000/8,000.
The Martial Achievements of Great Britain, 1815, with 52 hand-colored aquatints chronicling the many battles and acts of heroism during the Napoleonic Wars. Estimate: $4,000/6,000.
Original, uncommon full body pencil drawing of the elephant Horton, inscribed "Best wishes!" and signed by Dr. Seuss. Estimate: $3,000/5,000.
Each lot illustrated in the online version of the catalogue.
Bid directly from the site. Now available in the Live Auction Catalogues section

Please visit our website to view more than 400 lots of rare and collectible books, manuscripts, original drawings, photographs, and more from the 15th to 21st centuries, including collections of Jack London, Maurice Sendak, Edmund Dulac, Dr. Seuss, and others, plus James Joyce, John Steinbeck, Walt Disney, A.A. Milne, L. Frank Baum, Charles M. Schulz, early printed books, travel & exploration, Americana, natural history, color plate books, etc. etc.

Anne Sharp's copy of Emma to be sold
The last surviving first edition copy of Jane Austen's novel Emma is expected to sell for £200,000 at an auction at Sotheby's, London on 12 December 2012. The three volume presentation copy is the only one from the original run of 12, known to exist today.

Jane Austen had requested that 11 of the books be sent to members of the Royal family, including the Prince Regent, and her own family but the one that has now emerged for sale was gifted to Anne Sharp, a close friend of the novelist. A clerk at the publishers was specifically instructed by Austen to pen the words 'from the author' on the title page of the book. The novel has been in the hands of a private collector for many years .
From
Ibookcollector
© is published by Rivendale Press.