New Zealand Herald - Thursday Aug 23, 2012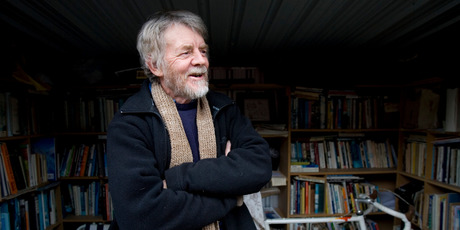 The poet, cyclist and activist has just returned from a European trip where he cycled to the top of Mt Veleta in Spain. It's 3400m and the highest point to which you can ride a bike in Europe. He's also just published a book, Elemental. He is 68 and lives in Central Otago.
What perspective does cycling afford that you can't otherwise get?
There's a sense of liberation. You hear more, you smell more.
I get to go to wonderful places. There's also something anarchic about it. You're passing through. In cycling, we talk about flying. "We were flying along." Truly, I go quite fast. I've clocked 96km/h before. With a big nor'wester up your arse, you can go.
Read the full piece at The New Zealand Herald