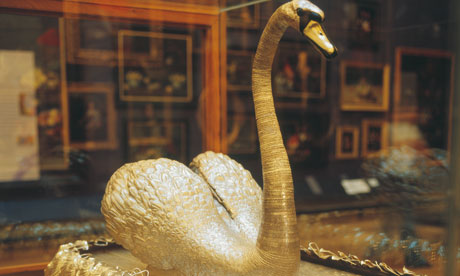 Catherine Gehrig is a middle-aged horologist working in "the Georgian halls" of the Swinburne Museum, London SW1. For the last 13 years she has been in love with her married colleague, Matthew Tindall, and when he dies suddenly (on 21 April 2010 – the book is full of precisions) she is distraught. Out of charity and to avoid scandal, her boss Eric Croft moves her to the museum annexe in Olympia and gives her a recent acquisition to assemble: a complex mechanical toy that she first thinks might be a monkey, then decides is a duck. (Actually, it's a swan: the transformation of ugliness into beauty is one of many presiding themes.) Croft's hope is that Catherine will be led towards recovery by "the huge peace of mechanical things". In fact she is first irritated, then distracted and eventually bewitched by a story that has some peculiar parallels with her own, and some corrective deviations from it.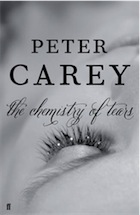 This story, which is told in sections that alternate with Catherine's own, involves Henry Brandling, scion of a wealthy 19th-century railway family, husband of sourpuss Hermione and father of sickly Percy. When Percy falls ill, and all the usual Victorian therapies have failed, Henry becomes convinced that a foreign and mechanical entertainment might heal him. "When my little fellow saw the design of M Vaucanson's ingenious duck," he says, "a great shout – huzza – went up from him. It was a tonic to see the colour in his cheeks, the life brimming in his eyes where I observed the… 'magnetic agitation' which is a highly elevated form of curiosity or desire."
In order to turn these designs into the real thing, Henry travels to the Black Forest south of Karlsruhe, where watch-makers have a reputation for exceptional brilliance (it's the original home of the cuckoo-clock). Here he encounters assorted servants, manufacturers, schemers and dealers, before landing in Furtwangen with Frau Helga, M Artaud the silversmith and collector of fairy stories, the mechanical genius Herr Sumper, and "his golden shadow", the equally ingenious but injured boy, Carl.
Read the full review at The Guardian.