Shelf Awareness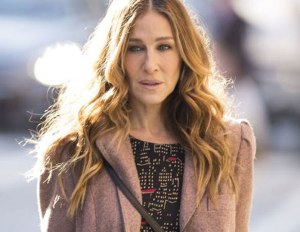 Sarah Jessica Parker
Sarah Jessica Parker, the actress, producer and entrepreneur best known for playing Carrie Bradshaw in Sex and the City, is now also
editorial director of SJP
, a new imprint at Crown's Hogarth line, where, according to the New York Times, she will "help to find, edit and publish three or four new novels a year." The paper added that "the head of Hogarth, Molly Stern, met Parker at a luncheon three years ago and offered her the role over dinner this past spring. Parker said yes in a second."
Parker aims to publish "great stories" and "global voices," and said, "I have always loved to read for the same reason I love to act, which is that other people's stories are more interesting to me than my own."
Parker comes from a family of readers and writers. Her father was a poet and journalist. Her mother is a retired nursery school teacher and "lifelong, compulsive reader," who, the paper wrote, "made sure a young Sarah Jessica was never without a library book in her school bag."
Parker is starring in Divorce, a new HBO series that premieres this Sunday.